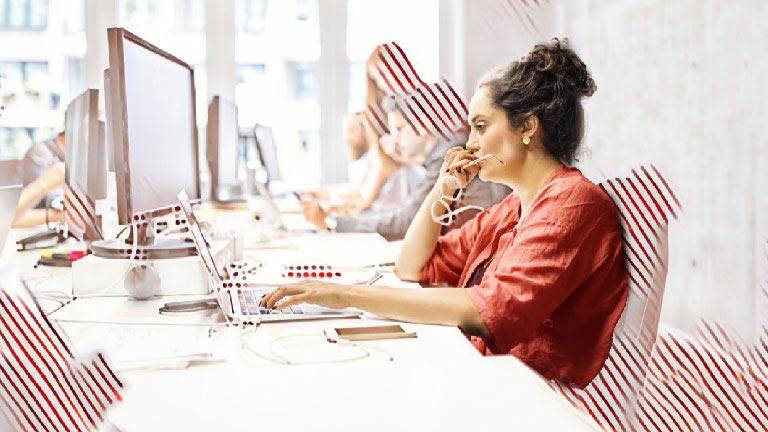 Global payroll transformation
An opportunity for HR to unlock potential
Transform pay into an engine for growth
ADP Global Payroll gives you the confidence to take control of your multi-country payroll operations and the visibility of your global data to transform pay into an engine for growth.

Experts in multi-country regulation
We're on the ground when and where you need us. Partner with the most mature and exclusive network for global regulatory coverage in over 140 countries.

Credibility and reputation
We work with 80% of the Fortune 500 and we're trusted with the livelihood of 40 million families. Industry experts recognise ADP as the market-leader in global payroll.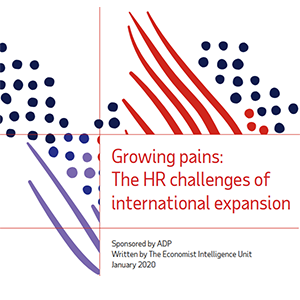 Uncover the blindspot in your growing business
As you grow and acquire multiple HR systems, blindspots start to appear — and company expansion stalls.
71% of businesses say that HR issues are amongst the most challenging when it comes to global growth
Damage to employee satisfaction is a top issue for almost a quarter of firms
Only 30% of companies are reaping the rewards technology can bring to planning, pay and benefits
Download the Growing Pains: The HR Challenges of International Expansion report to uncover your business blindspot.
Overcome the challenges of global expansion
Challenges within HR operations can hinder business growth. Discover how you can overcome them in the new ADP-commissioned report by The Economist Intelligence Unit.
Learn insights from 1,000 HR executives in internationally expanding organisations
Why international expansion is seen as an opportunity for HR to add value to the strategic direction of the business
What are the HR executive leadership skills required for successful business growth?
Watch a 60 second video summary of the report's findings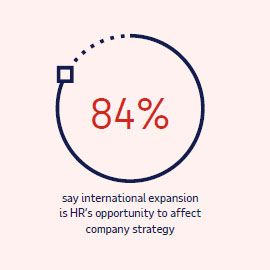 Get to grips with HR's global growth blindspot: what it is, how it affects expansion, and the opportunities to be had in overcoming it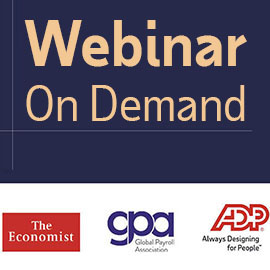 Learn how some of the world's leading organisations are tackling the global growth blindspot as we deep dive into The Economist's research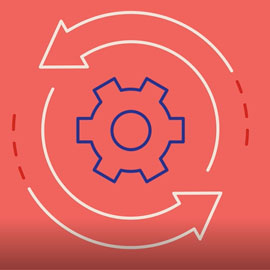 Find out more about the research findings, and the challenges and opportunities international growth can bring.
Product recommendations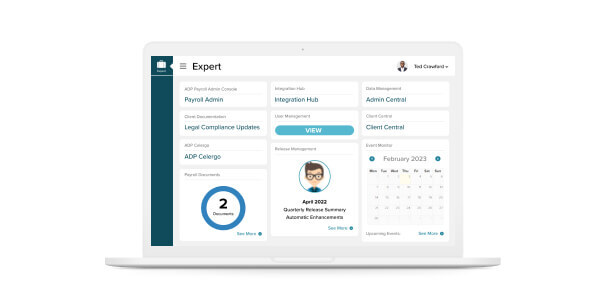 A global payroll platform that connects and unifies multi-country payrolls for the world at work.
Collects your employee data into a single system of record, but unifies every aspect of global payroll.
Feels more like running payroll in just one country, allowing you to spend less time running your business, and more time growing it.
Integrates with your ERP or HR software from many other providers, through pre-built integrations.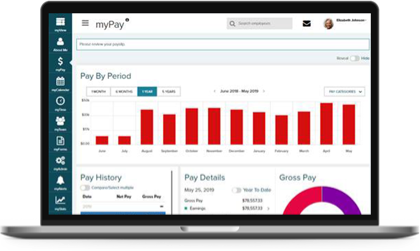 Designed to help multinational companies deliver compliant payroll using one single system of record across up to 42 countries.
Often combined with ADP® Celergo to deliver payroll to 140 countries.
Includes powerful HR admin tools, reporting options, and interactive, mobile-enabled employee access.
Integrates with your ERP or HR software from many other providers, using pre-built integrations.
Get started
Our experts are on hand to discuss your business needs and answer any questions.