Payroll, compliance, and HR solutions
for your business
Every business is different. We can help find the right solutions for you.
For more information about your special ADP Payroll rates, call (858) 524‑4467 or complete the form below: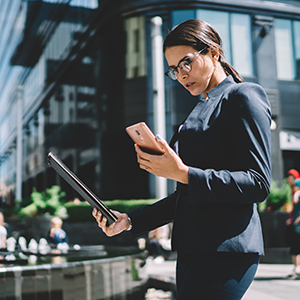 Why ADP?
Having access to the tools and resources from a trusted HR and Payroll partner can assist you in addressing your challenges while helping to protect your employees and business. Our solutions can provide you more time to focus on your own strategies, adapt to shifting trends that can help you grow your business and provide the tools to help elevate the employee experience.
Outsourcing options designed to fit
the needs of your business
Regardless of the industry or the size of your business, ADP is committed to providing you with the options that best meet your needs. From simple payroll and HR support to the advantages of having a full-service HR department, we've got you covered. By combining industry-leading technology with personalized support and service, we can help achieve what you're working for.
You need flexibility — and we deliver
Whatever your business size, you need a partner that gives you choices and value. Contact us to tell us what you need, and we'll let you know how we can deliver, including pricing.
Trust in a steady payroll and HR partner
Realize the advantages resulting from over 70 years of expertise

Pay your people accurately and on time –today and going forward.

Self-service portal and mobile app solutions to access and adjust payroll information on-demand.

Payroll expertise and personalized support to help address your toughest challenges.

Seamless integration with popular business software applications, including most ERPs.
Still unsure which ADP solution is the best for your business? Contact our knowledgeable support team today at 858-524-4467 and we'll help get you the answers you need.