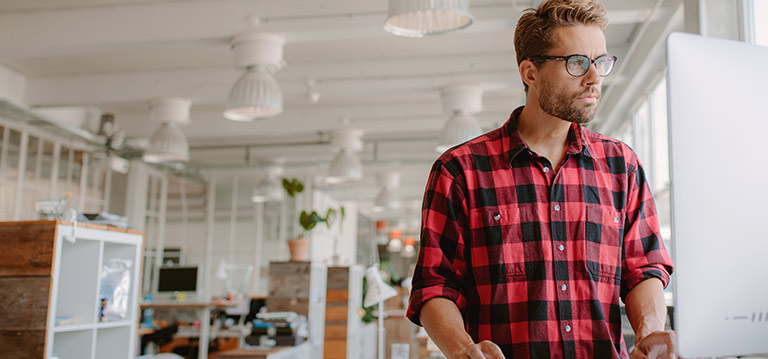 Looking Beyond
the Curve:

Recovery and Engagement in the New World of Work
Complimentary VIRTUAL SUMMIT


Now Available On Demand Register Now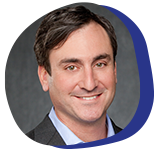 OPENING SESSION
Virtual Event Kick-Off

Session 1
The Workforce Outlook Has Changed: Redefining the Future of Work
The global workforce has undergone unprecedented change. While operational and financial hurdles are top-of-mind for organizations, managing the impact on employees and their productivity is crucial.

This conversation, fueled by ADP Research Institute's® comprehensive analysis, will reveal important workforce insights and state of the economy to help employers manage the immeasurable changes to the way we work today.
Topics
What is the state of the economy compared to several months ago?
How have employers in different sectors been impacted and what is waiting for them?
What does recovery for the new world of work look like?
What are employers experiencing with managing their remote and gig workforce and driving productivity?
What data security implications should employers be most concerned about in the new normal?
Speakers
Ahu Yildirmaz, Ph.D., Co-Head of the ADP Research Institute and VP of Corporate Strategy
Cris deRitis, Deputy Chief Economist, Moody's Analytics
Dave Martin, Chief Information Security Officer, ADP
Sushma Tripathi, VP, Strategic Advisory Services, ADP

Session 2
No Handshakes Please: Managing and Activating Talent in the New World of Work
Increasing numbers of workers are finding themselves in states of flux, as organizations navigate challenges in acquiring, managing and engaging their workforce.

New pressures for leaders and employees bring more questions than answers. It's important for workers and organizations alike to consider the importance of how they're approaching management and productivity for shared success moving forward.
Topics
How do you scale and restructure your workforce in the new world of work?
How do you hire, manage and engage in a virtual work or frontline environment?
What does the data show is the best way to measure engagement?
How can organizations understand what actually motivates their workforce and keep work impactful and satisfying?
What shifts are happening across performance reviews, goal setting and compensation structures?
Speakers
Amy Leschke-Kahle, VP of Performance Acceleration, ADP
Jordan Birnbaum, VP & Chief Behavioral Economist, ADP
Susan Hanold, P.h.D., VP Talent Strategy, ADP
Moderator: Doug Plourd, Sr. Sales Learning Consultant, ADP

Session 3
Legislation for the Next Normal: Navigating Regulations and Staying Compliant
Business and HR leaders are balancing the interests of customers and the safety and well-being of their staff, while reacting to the dynamic policy and legislative guidance resulting from COVID-19 across the globe.

How can leaders navigate the changes that lie ahead as organizations move forward and workers return to the workplace? You'll need to consider legislative changes, health and safety, absence and PTO policies, privacy and human rights issues and more.
Topics
U.S., Canadian and global legislative updates
Return to work guidance
Current guidance on the U.S. CARES Act, FFCRA and Paycheck Protection Program
Privacy and human rights considerations globally
Policy and legislative outlook
Speakers
Ellen Feeney, VP Legal Counsel, ADP
Natalka Haras, HRO Legal Counsel, ADP Canada
Pete Isberg, VP Government Relations, ADP

Session 4
Industry-Leading Strategic Advisors Share Their Back-to-Business Game Plan
Are you maximizing the expertise and resources from your strategic advisors?

Hear from industry-leading advisors, across accountants, brokers and HCM consultants, about how they partner with their clients to adapt, mitigate risk and leverage technology in this rapidly changing business environment.

Learn how to lean on your partners and leverage their knowledge in developing a workforce resiliency plan that keeps the health and safety of your employees in mind.
Topics
Managing employee leave
Increasing utilization of self-service tools
Hybrid working environments between home and the office
Reintroducing employees to the workplace
Driving employee engagement
Current financial considerations
Speakers
Bill Jeatran, President, Marsh & McLennan Agency LLC
Shannon Demaree, Senior Vice President Director of Strategic Solutions, Lockton Companies
Kelly Johnson, Business Services & Outsourcing National Leader, CPA, CFP, BDO
Matt Campbell, Managing Director, People & Change, KPMG US
Moderator: Matt McGreevy, Senior Vice President, Small Business and Retirement Services Sales, ADP

MEET & GREET
with ADP Experts
What people are saying about ADP virtual webinars:
Overall, I think it's great that you are providing your clients with this information to assist us in this difficult unprecedented time.
– Payroll Manager North America, large enterprise
Thanks for keeping us informed on the quickly changing issues with the COVID-19 pandemic! I want to make sure that I stay up to date on all new legislation in these difficult times.
– Consultant, small business
Some of the best presentations I've listened to in a long time. Very informative, thorough and interesting review of policy and procedures and reminders. Thank you.
– Senior Manager, mid-sized business
Best ADP webinars – truly content based with actionable information. Not a sales presentation like most of the other payroll software ones have been.
– Controller, mid-sized business
Previous
Next